Depress ctrl and + keys together to increase text size; depress ctrl and – keys together to reduce
The Citizen's version of last night's mayor candidates forum in the golf course club house, my interjected thoughts in italics.
Wednesday, July 30, 2014
Add to FacebookAdd to Twitter
Golf club hosts a mayoral candidate forum without a mayor
BY GWEN FILOSA Citizen Staff
gfilosa@keysnews.com
The mayor's absence at a mayoral candidate forum held Tuesday at the Key West Golf Club became an issue itself during the event.
"Where's the mayor?" a woman asked from a seat inside the clubhouse off College Road, not too far from where a few dozen homeless men and women gathered on the roadside waiting for the city's overnight shelter to open.
Mayor Craig Cates told The Citizen he had a wedding to perform in Key West on Tuesday and couldn't attend.
But Cates' two challengers, Margaret Romero and Sloan Bashinsky, who have both run against him before and lost, didn't buy his reasons for not attending the Golf Club Homeowners Association's event in advance of the Aug. 26 primary.
Bashinsky said Cates avoided the location because he has supported planting a homeless shelter nearby the golf course on College Road to the dismay of those who live in the gated community.
"If he thinks like that, he shouldn't be mayor," said Bashinsky, who wants the city to close its shelter and leave the homeless alone.
That's abbreviated. I said, Craig and I have a mutual good friend who is among us tonight, Todd German. After learning that only Margaret and I would be in attendance, I published at my website, goodmorningkeywest.com, that I was wondering if Craig declined because he had proposed putting a new homeless shelter next to the golf course and he knew the golf course community was upset with him about that? Todd called me about that day's column and said I probably was dead on. Craig knew he was not liked in the golf course community and it was understandable that he didn't want to be there. I told Todd, if that was Craig's reason for not participating in the forum, it was immature on his part and he should not even be mayor.
On homeless shelter, I said back in 2003 and 2004, I told the city commission, the county commission and the sheriff not to build KOTS, it would cause a lot of trouble, and it did. It was because of KOTS being built that so many homeless people ended up on Stock Island. The city commission wanted to get its street people out of sight at night, but most of the street people got themselves out of sight anyway. It made no sense to me to build KOTS to achieve what most of the street people already were doing.
At one time, Cates believed the city needed a 24-hour shelter for the homeless but he dropped that plan after voters reacted last fall by handing Romero 46 percent of the vote.
Cates in 2011 had previously won by 70 percent against three candidates — Romero, Bashinsky and Carie Noda.
The last time I ran for mayor was 2009. The candidates were incumbent Morgan McPherson, Craig Cates, Mike Mongo and me. I kept saying at candidate forums, if you don't vote for me, vote for Craig. Don't vote for McPherson or Mongo. I think maybe Craig got around 55 percent in the primary. I told the club house audience last night that Craig and his campaign manager both thanked me for getting Craig elected without a runoff in 2009. Then, Craig asked me if I would be on his Mayor's Homeless Advisory Committee, because, he said, I knew so much about homelessness? I said, yes. I never heard another word from Craig about it. He did much the same to Father Steve Braddock, CEO of Florida Keys Outreach Coalition. The two people in the city who actually could advise Craig on homeless issues, he shut out.
Romero asked some of the residents to answer the question, saying she welcomed debating Cates.
An organizer said Cates was offered different options, including the original date of Monday. Cates held his campaign kickoff party in Old Town on Monday.
The organizer said, when Cates said Monday was not okay, the next day was offered and Margaret and I wrote back same day that we were fine with that date. 
"The last response from the mayor was, 'Sounds good,'" said Mark Gambuzza, who has openly criticized the city's homeless shelter plans, including putting it at the old Easter Seals property nearby.
Bashinsky said, "He [Cates] talks about 'One Human Family.' This is not a 'One Human Family' move, [Cates] not being here. You're not part of this 'One Human Family.'" "'He told you to stick it where the sun doesn't shine. Who's advising him?'", I also said.
If one of the three Aug. 26 doesn't win at least 50 percent plus one of the vote, a runoff will settle the mayor's race Nov. 4.
Big issues, tiny island
Tuesday's event, moderated by Jenna Stauffer and attended by about 50 people, allowed audience members to ask the questions. Bashinsky and Romero took turns.
Romero said city government needs to stay out of national debates such as the gay marriage issue and focus on its own problems first.
"Quite honestly, the city of Key West has enough problems we have to tackle before we go trying to solve the problems everywhere else," Romero said.
Asked for her view on gay marriage, Romero said as mayor she would follow the laws of the land and said all relationships — business, social or romantic — are the personal business of those involved.
"I go along with personal choice," she said.
The question, which came from Todd German, was whether Key West should play a role in the fight for gay and lesbian equality, in light of the recent ruling by a Monroe County judge that declared same-sex marriage protected by the U.S. Constitution.
"Key West ought to lead the way on that; it's uniquely positioned to do that," said Bashinsky, who added he has been married seven times. That, I said, taught me there is another side to getting married, the exit strategy. Laughter in the audience. Getting married to get all of those rights might not turn out so good if it doesn't work out. The exit strategy not turning out so good had a lot to do with me ending up living on the street in Key West.
"It's none of my business and it's none of the church's business. This is a religious fight, they can call it whatever they want. They're trying to avoid separation of church and state." But having practiced law, I said, I know the judge in the case down here and the judge in the case up in Miami have to follow the law and allow for the appeal. Imagine the judges not granting the stay during the appeal, gays get married, then the lower court case is reversed. What happens to their marriages? The appeal to the 3rd District Court of Appeals, and then maybe to the Florida Supreme Court, might take two or three years. That's unfortunate, but the other side has a legal right to do that, I said. (I see in the Citizen today an article on the lawyer for the Key West case petitioning the Florida Supreme Court to expedite the appeal because it is a case of public interest and importance. I hope the appeal is expedited.)
Bashinsky compared Florida's gay marriage ban to the past legal bans on interracial marriage, and also said he has personal experience with the issue. He had a gay girlfriend in Birmingham and his brother, a bisexual who married a woman two women and had kids committed suicide over his closeted life, he told the crowd.
Another question was about global warming, prompting Romero to say that as mayor she couldn't do much about it.
"We can encourage people to recycle and be more responsible in their use of natural resources," Romero said. "Some of the sustainable ideas aren't cost-effective. We have to be a bit cost conscious on it."
I said, Key West should lead the way internationally, be a role model for going clean and green, which is part of the campaign slogan of the candidate who is not here tonight. In Key West you have a hard time getting permission to paint your roof white to reflect the sun and heat. You can't put solar panels on your roof, or anywhere. Of all places in America, Key West should be most reliant on solar energy. We have an electric company which wants to make as much money as possible selling electricity generated in coal and nuclear-powered plants just up on the mainland. We have a city commission which doesn't have the balls to pass a mandatory recycling ordinance. As for rising seas, Key West should not build a dike around itself. If the seas rise, get boats, or move to the mainland. I forgot to say the city does not compost its yard and plant wastes, and pays to have that hauled to the mainland. And the city does not recycle its treated waste water, but pumps it into deep injection wells from which it eventually seeps into the ocean. That fresh water is first taken out of south Florida aquifers and the Aqueduct Authority's desalination plant and piped down here and not reused. Some of that piped-down fresh water is sold to cruise ships.
Bashinsky, who calls himself a "former lawyer" and a mystic who has talked with angels, was his typical provocative self.
Mostly, I call myself an ex-lawyer, although I seem to still give lots of legal advice. Has talked with angels? I talk with angels and they talk to me ongoing. But I said nothing about angels last night, other than to Jennifer Stauffer sitting next to me. That came about after the club house's burglar alarm went off screeching just as Todd German came into the club house during Margaret Romero's introductory remarks, following my introductory remarks. The alarm screeched for maybe 3 minutes, THE POLICE ARE COMING, LEAVE THE PREMISES!!! It sounded like a police ban radio turned up all the way, before someone who knew the alarm code came in and turned it off. I told Jenna, who is a devout Christian, that the angels set off the alarm just when Todd came in. I said to the audience, Todd German set the alarm off, and I pointed him out. Todd said the angels did it. I said he got that right. I did not say the angels chose the timing of the alarm going off to say how they felt about Margaret and Craig as mayor candidates. Todd sometimes gives Craig political advice and was Craig's proxy last night. Perhaps a Key West police officer arriving shortly after the alarm went off was a message to me that I should have said, if elected, my first official act will be to apologize for Key West to the Charles Eimers family for Key West police killing their father last Thanksgiving Day. They thought he was homeless and that's why they treated him so roughly and that's why he died underneath them face-down in the sand unable to breathe.
The commissioners aren't gutsy enough I said, "don't have the balls" to pass a real mandatory recycling law, he said at one point. Also, he said the city should have developed affordable housing on the Truman Waterfront, not a park that remains in the planning stages.
I said affordable housing is easily the biggest general issue in Key West. HUD's and developers' and the city's definitions of affordable housing are a joke, a lie. I eat often at Harpoon Harry's. My definition of affordable housing is, if one of the waitresses there can afford to pay rent out of what she makes waitressing, that's affordable rent. Otherwise, it's not affordable. We have new homeless people, whose homes were foreclosed or they were evicted from their apartments after losing their jobs, getting divorced, etc. They are sleeping at KOTS, or in their vehicles, or are couch-surfing in friends' homes, or are living on the street, because they cannot pay Key West high market rate rents. We have people about to go homeless, because they can't afford Key West's high market rate rents.We need lots of new affordable public rental housing for those people, before they become street people. I know that's not a popular topic, but it's what needs to be done. The city doesn't deal with that. The city only wants to keep street people in a shelter at night.
As for the homeless, Bashinsky said no one can prevent them from living in Key West.
"It's not Auschwitz, yet," he said. "They have as much right to wander around the beaches and parks as any of us do … the U.S. Constitution. You have no solution. You advertise Key West as a tourist destination, so you get homeless tourists, too. I would never try to put a homeless shelter next to that golf course. I would tell them to close the homeless shelter and go back to the way it use to be. They were hiding somewhere."
gfilosa@keysnews.com
The forum lasted close to 2 hours. A lot of good questions were asked by people in the audience. Margaret and I each had three minutes to answer. A lot of ground was covered. I imagine Gwen could write several articles about all of that. I wish she had covered the question about the Waste Management contract award and Assistant Manager David Fernandez.
I said Margaret covered it pretty well from the front story. I have a back story told to me by former City Commissioner Bill Verge. Bill said David Fernandez had long had it in for Waste Management's local manager Greg Sullivan. Fernandez designed the bid process to try to get rid of Waste Management. City utilities director Jay Gewin was Fernandez's front. When Waste Management was awarded the bid anyway, Fernandez went to Plan B. He resigned to get his city pension, and then get hired to take back his old job as city utilities director, at which he had been paid considerably more than Jay was being paid. As the new city utilities director, Fernandez would continue to wage his war against Waste Management. Former City Manager Jim Scholl, now back in that position for now, told me the other day that he had told Fernandez years ago that the double dip was not okay. I said, before I talked with Bill Verge, I would have been okay with Fernandez simply being transferred back to his old job at an assistant city manager's salary. I said, as for Waste Management getting the bid, because it was the low bidder, I agreed with Margaret's statements that all segments of Key West but the city businesses got the lowest bid from Waste Management, so Waste Management;s really was the low bid. But I had a real problem with the way it was put out for bid. So many moving parts. It wasn't even apples and oranges. It was apples, oranges, grapes, bananas and coconuts. It should not have gone out for bid that way. There should have been no moving parts. And low bid is never a good idea for something that big and important. The North Roosevelt Blvd construction job was given to the low bidder, and look at how that turned out. The second low bidder could have done the job in one-third the time.
I also wish Gwen had covered the question on what does the city do about cruise ships and tours buses. I hope she does a sequel, or two.
Key West the Newspaper's view of the dirtiest possible cruise ships calling on Key West. I charmed the audience last night with that filthy backwash.
Moving laterally,
"Mud Dawg" Mike Tolbert, whose Daddy Bones BBQ business recently succumbed to the neverending road construction on North Roosevelt Blvd, which closed a number of motels and hotels, from which Daddy Bones got a lot of customers, now Mike is a night manager at KOTS, wrote the other day:
Has anybody got a rough count of the bigger businesses (ie FYE Taco bell KFC ETC ETC) During Craig cates Reign as emperor? Would be interesting number to see Esp with him claiming the City economy is fine? Maybe fine from his ivory tower but Then he may mean Fucked Up Insecure Neurotic Emotional. Now that's the FINE shape the city is under him. Really just count empty buildings starting at FAST BUCK FREDDYS. And continue to the old waffle house! A ghost town filled with overpriced hotels is not FINE!
I replied:
I first met Craig in late 2008, and as time passed and I got to know him better, I saw that he sees life through rose-colored glasses, and he doesn't see very well, if at all, what he doesn't want to see, and he often says what he wants to see is so, instead of what is so. How does someone who served three terms as mayor tell a candidate forum audience last week that, if he could, he would not go back in time and change anything he did or tried to do? The last candidate I heard say that, when asked the same question, was County Commissioner Dixie Spehar in 2008, at a candidate forum in Key West. That was during the reign of the Gang of Three, of which she was one. The Hickory House was bought from a good friend of hers at a nice price for her friend. Yet not one thing did Dixie  say she would do over, when asked that question. The audience clearly liked her, and clearly felt sorry for her, and clearly did not wish to see her in office any longer. The problem, Mike, many people stay loyal to an elected official no matter what. It has nothing to do with qualifications. I give Craig credit for working hard and long to try to help Key West as he felt he should go about it. I do not see he is responsible for businesses going belly up in Key West. Nor do I see he is responsible for businesses doing well in Key West, and it grates on me to hear him say the local economy is doing well, and that's a good reason to reelect him. It's not his job to run the local economy. It's his job to help manage the city government and help steer it and the city forward. I think he does pretty well helping manage the city government, but I don't see he is forward-seeing, and he does not see, or pretends he does not see, what he does not wish to see.
If I were King, I would not allow another new hotel or new condo to be built in Key West. Old ones could be fixed up or rebuilt when need be. Plan B, Blow up Cow Key Channel Bridge, which separates Key West from Stock Island. Plan C. Board and seize all cruise ships docking in Key West's harbor, and turn them into subsidized affordable housing. Turn the stranded immigrant cruise ship passengers over to Border Patrol and the Coast Guard. Plan D. See plan A.
Mike wrote to me yesterday:
http://abcnews.go.com/Health/warm-water-sparks-flesh-eating-disease-warning-florida/story?id=24755485
One more reason the water aint safe no matter what our Mayor says!
Warm Water Sparks Flesh-Eating Disease Warning in Florida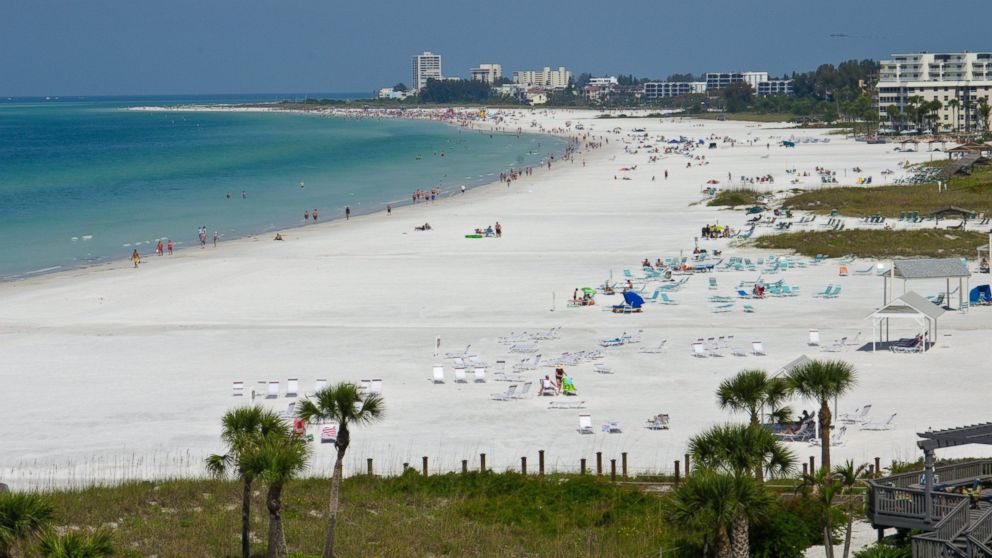 Florida health officials are warning beachgoers about a seawater bacterium that can invade cuts and scrapes to cause flesh-eating disease.
Vibrio vulnificus –- a cousin of the bacterium that causes Cholera –- thrives in warm saltwater, according to the U.S. Centers for Disease Control and Prevention. If ingested, it can cause stomach pain, vomiting and diarrhea. But it can also infect open wounds and lead to "skin breakdown and ulceration," according to the CDC.
"Since it is naturally found in warm marine waters, people with open wounds can be exposed to Vibrio vulnificus through direct contact with seawater," the Florida Department of Health said in a statement.
Man's 'Horrific' Infection Sparks Seawater Warning
Warm Weather Stirs Up Brain-Eating Amoeba Warning
How Hotter Summers Are Putting Swimmers at Risk
The infection can also be transmitted through eating or handling contaminated oysters and other shellfish, according to the CDC.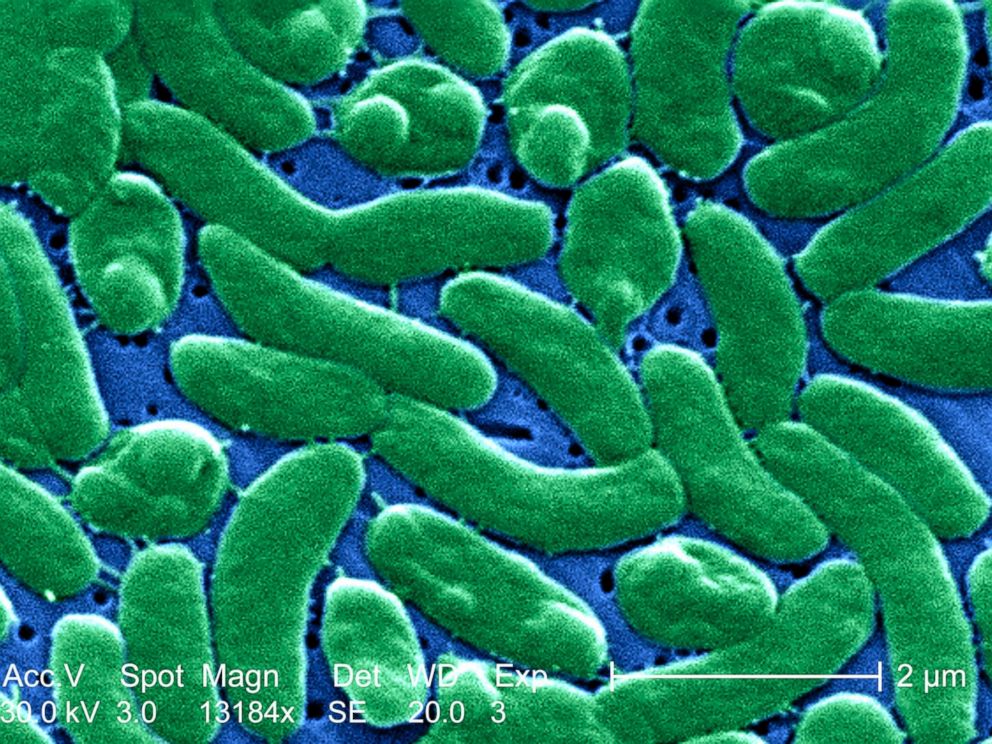 At least 11 Floridians have contracted Vibrio vulnificus so far this year and two have died, according to the most recent state data. In 2013, 41 people were infected and 11 died. The proportion of skin and gastrointestinal infections in Florida is unclear, but a CDC spokesman said the ratio tends to be about 1-to-1.
Florida isn't the only state to report Vibrio vulnificus infections. Alabama, Louisiana, Texas and Mississippi have also recorded cases, and a 2013 outbreak linked to contaminated shellfish sickened at least 104 people in 13 states, according to the CDC.
Most people who contract a Vibrio vulnificus infection recover with the help of antibiotics, but severe skin infections may require surgery and amputation, according to the CDC. People with weakened immune systems are also at risk for blood infections, which are fatal about 50 percent of the time, the CDC notes.
The CDC recommends the following precautions to avoid Vibrio vulnificus infections:
Avoid exposing open wounds to warm saltwater, brackish water or to raw shellfish

Wear protective clothing when handling raw shellfish

Cook shellfish thoroughly and avoid food contamination with juices from raw seafood

Eat shellfish promptly after cooking and refrigerate leftovers
Nashville J sent the same link yesterday, with this note:
Maybe you can send this along to the current Mayor of Key West. He might want to reconsider his dumbass answer at the last forum.
http://abcnews.go.com/Health/warm-water-sparks-flesh-eating-disease-warning-florida/story?id=24755485
I replied:
Thanks. Mud Dawg sent it, too. Something like this, or same thing, was reported in east Texas coastal waters a few years back, and I used it in a post. It was a warm water phenomenon up there, not a problem during cool/cold months, as I recall. We got the problem all the time, far as I know. Maybe it's not MRSA. Maybe it's this thing. I don't know if the doctors down here ever did a lab test on it to see which organism it is. Whatever it is, the photos I put up are representational of how it first presents and where it goes if not dealt with pronto. Might use this latest in tomorrow's fun fest. Mayor Cates, the Tourist Development Council and the Chamber of Commerce and the watersport companies and lodging industry should be thrilled to have this information. Ciao maim
J wrote:
Glad to be of service! Want to make sure that the current MAYOR is shown up as being a total DUMBASS for dismissing what you said!
J
What sparked all of that was my saying during the Pirate Radio candidate debate last Friday that our ocean is infested with MRSA and anyone with a nick or cut on their skin who goes into the water here is at risk to catching MRSA and the city has a moral duty to warn its visitors of this threat which is known to every diver and physician in the Florida Keys and Key West. Mayor Cates then said there is nothing wrong with the Ocean, the health department monitors it and provides warnings. The health department monitors close-in waters for fecal bacteria. MRSA is everywhere down here. The Florida Department of Health and Good Morning America have the common decency to put out the health advisory, but Mayor Cates, the City Commission, the City Manager, the Key West Chamber of Commerce and the Florida Keys Tourist Development do not. Equal rights for all, my ass! One Human Family, my ass!
Pretty MRSA photos I found using google-image:
My usual provocative self. The truth is provocative anywhere it is not welcome.
Ciao maim,
Sloan Bashinsky
keysmyhome@hotmail.com
Political advertisement paid for and approved by Sloan Bashinsky, for Mayor of Key West, the city's "mainstream" homeless expert