Depress ctrl and + keys together to increase text size; depress ctrl and – keys together to reduce
Today is just another one of those sunny Sundays …
Let's start with this from someone living up where the key deer roam (Big Pine Key):
https://m.youtube.com/watch?v=Lin-a2lTelg
Everybody knows – Leonard Cohen – YouTube
Artist: Leonard Cohen Songwriters: Leonard Cohen, Sharon Robinson Lyrics: Everybody knows that the dice are loaded Everybody rolls with their fingers crossed…
Now let's drift over to two recent reader comments on bigpinekey.com's Coconut Telegraph kudos and whiners blog:
Kari Dangler, last spring, Higgs Beach, Key West
What happened to Kari Dangler? She was in Missouri for a while at her parent's home. She had gotten a new car thanks to her parents, a good job, apartment, and for reasons of her own, hit the sauce, wrecked the car, lost the job, apartment, and all of the stuff she worked to furnish her place. She was dumpster diving and lived with some old, old man. And poof–gone.
I happen to know her very well. I can't understand what happened to her, but it was something horrible. She was an only child, raised by her mom an stepdad. Who were both teachers. Her and both parents had horses they rode in shows. They were above middle class people. They had very nice things and there home was immaculate. Who knows what happens behind closed doors. Kari married after college to a wonderful guy that loved her dearly. They had a lavish wedding, bought a home in the suburbs. After 4-5 years she divorced him and that's when I lost track of her. She went under the radar. She reappeared in her hometown to say she met a man who moved her to Florida. They have a baby. The husband said he would set up people displaced from hurricanes with temporary homes like RVs, etc. The rich people is who he would help. She never said that he was scamming people, but possibly, she did say to me that he was a bigot. He has wives an children in other states. I think that put her over the edge. She gave this man her love and life and he just was nothing but a total fake. She was a number, but not a number 1.
He took their only child, a daughter from her. She had no one to help her get her daughter back. He had control of everything and of Kari. She was made to stay home and leftcaresne[?] all the time. No friends, no family, nothing. When she found out about him and who he was it didn't matter, she was still at his mercy. Her parents are crap. They want to sweep her under the rug (so to speak) because they don't want to look bad. They have a perfect life. How sad it really is. If you knew Kari like I knew her you would understand she needs mental help. She is an alcoholic who needs sobriety. I wish I could help her, but I can't. She needs help that I am not qualified to give. She comes from a very educated background with morals and values. She is a kind-hearted person who has no one to care enough to help her. I just wanted to let you know this. What she has done is bad, but she is in desperate need of mental help.
Deer poster about Kari Dangler, requesting info re her whereabouts and how she is doing. Kari called me from the county jail on Stock Island this morning, to say a jail guard had told her this morning that there was something on the Coconut Telegraph about Kari. I opened the Coconut Telegraph online and found yours about Kari in the November 21/Saturday Coconut Telegraph. I read it to Kari. She became emotional, wondered who the writer might be? Kari asked me to reply to you on the Coconut Telegraph.
What you wrote about Kari and her parents and her time back in Missouri agrees with what Kari told me. However you are not fully informed about her first marriage, it is not anything you can imagine, it was nobody's fault, and I leave for Kari to tell you why she sought a divorce, if you two correspond.
I have written a great deal about Kari at my website, goodmorningkeywest.com, which has a search feature below the right hand homepage menu, which can be used to search for Kari Dangler and what I have written and continue to right about her.
Your description of David Dangler, Kari's 2nd husband and father of her only child, is in keeping with that Kari told me about David, except they were divorced before he was indicted for his business dealings with FEMA, which had paid his company $37 million, under a much bigger contract, which was aborted by the criminal charges. You can Google David Dangler FEMA and read what all comes up about him. Kari told me she heard David left America a fugitive and ended up in Honduras, where he either was killed, committed suicide, or vanished. One of the online articles I found said David is a fugitive at the time the article was written.
In defense of Kari's mother and stepfather, Kari told me they gave her every chance, and she wasted it. Booze was the central culprit. In defense of Kari, she had had lost her daughter to David Dangler in a child custody case he initiated after they were divorced. He got full custody because Kari was an alcoholic. A mental health therapist had reported to the judge that she had been told by Kari and David's daughter that David was doing sexual things with his daughter in the shower. That went into evidence. The Plantation Key, Florida judge awarded full custody to David anyway. I told Kari, in Alabama, where I practiced law, the judge would have ordered the Department of Children and Family services to take custody of the child, I could not imagine a judge awarding custody to a father under those circumstances.
Thereafter, Kari told me, she had supervised visitation with her daughter in Orlando area, where David lived. Kari had to drive up there from Key Largo, where she lived. She was in AA, even leading meetings. Then, David moved, and he kept moving, and Kari never knew where they were. She did not see or hear from her daughter from age 9.(Her daughter now is 21.) Kari came unhinged, went back to drinking.
Kari's daughter wrote to me by email maybe 3 months ago, saying she had read everything I had written about her mother at goodmorningkeywest.com. This led to that, and Kari's daughter called me about ten days ago, today is November 27, to say she was headed to south Florida for the funeral of her best friend, and from there she would drive down to Key West to see Kari in the jail. The day before Kari's daughter was to be in Key West, she had her boyfriend, with whom she was traveling, call me and say there would be no visit. Reasons given did not agree with what I had heard from Kari's daughter, nor with what Kari then told me she had written to her daughter using snail mail. Kari was unhinged.
Kari is in jail for violating the term of her probation that she not drink alcohol. The backstory for that and her original felony conviction, and what Kari now faces in the criminal justice system, and how it came to this point, was reported by me in the lead off "prison time because someone in homeless" part of the November 25th post at this Link. Today's post there is #3047.
When I first spoke with Kari, in a city park the latter part of last fall, I told her she should not be living on the street. Not her. She was different. I knew homeless scene, well. Had lived on the street in Key West myself. Was headed toward doing it again. I started eating at the soup kitchen again and was seeing Kari there. I started sitting at the table where she sat, and listened and joined in the conversation. I got a light-speed course in homeless chemical of choices besides booze – vodka. was Kari's escape vehicle. Until she went back into the jail for drinking and violating her probation. By then, she and I were an item. Being an item with me is … different. Angels are involved.
It is not unlikely that people who love me not and used to bash me on the Coconut Telegraph, will resume bashing me. I'm used to it, they give me something different to do. It's for Kari, though, that I reply to yours, which I imagine I will publish tomorrow at goodmorningkeywest.com, verbatim, along with my reply to you. My email address is at the bottom of each of my daily posts at that website. Nothing I write and publish is copyrighted by me. If you send me an email, I will send you the information you need to write to Kari in the jail, if you wish to do that. I am pretty sure she would like to hear from you. Perhaps Deer Ed will forward mine to you by email, if he still has your email address. He jealously protects his reader contributors' identities, unless it's me who writes in to the Coconut Telegraph. I have told him many times not to protect my identity.
~Thanks, Sloan Bashinsky

Howler Key West Citizen article today about Key West's, and most likey the Florida Keys', favorite pastime, my uninvited interjected comments in bold italics, I supplied the pics:
Sunday, November 29, 2015
Hangover Hospital promises quick fix
BY GWEN FILOSA Citizen Staff
gfilosa@keysnews.com
Key West is no stranger to the hangover, the dreaded mixture of dehydration, headache and nausea that can follow a booze-soaked night.
But a new business venture, part of a national trend of IV drip menus offered over the counter in hard-drinking tourist towns, is pitching a cocktail of relief available for order over the phone and delivered to your home or hotel room for a fee.
Hangovers Anonymous?
Hangover Hospital opened last month, under the medical direction of owner Dr. Michael McGrath, and is a mobile business, after a car crash mishap shut down its Petronia Street storefront.
"The needles are small," McGrath said. "We can use a numbing spray. Nobody's really ever complained other than it's a small pinch."
Key West's version of Mother Teresa
McGrath said he has heard of other similar outfits opening in the Keys.
"We're the only one physician-owned and operated and we're fully licensed and insured," McGrath said. "We're doctors and nurses."
Actually, you are capitalists profiting from boozing.
From $100 to $250 a shot, the hangover crowd can order 1,000-milliliter IV fluid packages dubbed Stat, Code Blue and the Lazarus Package, which adds 30 minutes of oxygen therapy. Paul Gray filed the paperwork for the business in July, according to state records.
"Key West's 45-minute hangover cure!" the website declares. "Can you imagine wedding photos where the wedding party actually looks refreshed and clear-eyed rather than hungover? We can!"
Oh, and you also are beauticians.
Group discounts for six or more are available and Hangover Hospital's marketing materials say all credit card charges will be billed under "Recharge!"
Volume discounts, the more hangovers, the better, the more money you make.
Hangover Hospital follows a strict protocol, McGrath said.
"We will not treat anyone who is intoxicated," said McGrath, 43, a Connecticut-native who arrived in Key West four years ago. "We do a full history, ask about medications. We take a full set of vital signs before we start. We're not acting as an emergency service."
Ah, you administer blood alcohol tests, ;-), and you don't treat anyone with a blood alcohol level about .08 percent, ;-), above which percenate, if you are driving a motor vehicle, is driving under the influence of alcohol – D.U.I., in the old days, called drunk driving.
Similar hydration services have popped up across the country over the last few years: Hangover Heaven in Las Vegas offers a shuttle bus while Reviv Wellness on South Beach offers the "Royal Flush" IV treatment, along with a $175 travel fee for house calls, and the Remedy Room in New Orleans offers "hangover therapy," along with a treatment for migraines and muscle recovery for athletes.
While the Hangover Hospital, which has several customer endorsements on its Facebook page, takes a lighthearted approach in its advertising, which recently included a cartoon turkey with a shot glass hanging around his neck, alcohol-related illness is no joke, medical experts point out.
"If you have a severe hangover, it should be a warning you're drinking too much," said Dr. George Koob, director of the National Institute on Alcohol Abuse and Alcoholism, where he oversees alcohol-related research, including genetics, neuroscience and treatment. "A problem in this country is binge drinking. It's starting to extend into middle age where people drink way past what we consider a binge."
You are not welcome in Key West, Doctor Koob. The city encourages drinking, boozing is next to godliness – unless you are homeless, then the city puts you in jail. The city would put you in jail, Doctor Koob, if you came here, because you would cause a clear and present terrorist threat to the city's economy.
Nearly 88,000 people, approximately 62,000 men and 26,000 women, die from alcohol-related causes every year, making it the third-leading preventable cause of death in the U.S., according to Koob's organization. In 2013, alcohol-impaired driving accounted for 31 percent of driving fatalities, or 10,076 deaths.
Slightly more deaths than caused in America, so far, by foreign terrorists. Any drunk driver is a terrorist.
Excessive alcohol consumption is clearly a health problem in the Florida Keys, said Dr. Mark Whiteside, medical director of the county health department.
IV fluids can treat the symptoms of a hangover, but there is no simple cure, Whiteside said.
"Water is the key to life," Whiteside said. "It's life's elixir. Therefore, rehydration is a critical element to our health even after consuming alcohol."
For the free advertising, Dr. Whiteside, Florida Keys Aqueduct Authority should give you and your medical practice free drinking water for the rest of your natural life.
A hangover reflects the body's reaction to excessive drinking, said Koob, who calls the IV fluid hangover treatments invasive, expensive and unnecessary.
"It's kind of payback," Koob said. "I personally think of it scientifically as a mini form of alcohol withdrawal."
Well-deserved karma the caring profiteering doctors and nurses at Hangover Hospital are interfering with, may their karma be  fun.
Koob recommended preventative measures, essentially drinking less and with more water in between alcoholic beverages, to anyone looking to avoid hangovers.
"It's not a pleasant procedure," Koob said of the needles that accompany an IV. "A good night's sleep, hydration and these things can disappear pretty quickly. And don't drink too much."
Dr. Koob, you sure are a big spoil sport, no slapstick comedian, you.
McGrath said his business can't be blamed with promoting alcohol consumption in a city like Key West.
"We're not doing anything that encourages more drinking," McGrath said, adding that he's focused on the local wedding market and any visitor who needs an IV pick-me-up. "We don't target the market paying $30 for all you can drink."
No? Are you kidding? Surely you jest? Surely this is slapstick comedy. Whatever, the wedding market is all you can drink for free.
McGrath imagined a tourist spending plenty to visit Key West who doesn't want to be sidelined by a hangover, or sea-sickness, during a vacation or wedding day.
Yeah, Pinocchio, you're targeting the ENTIRE city, which is a drunk tank.
"We can make people a lot more comfortable," McGrath said.
Yeah, and you are hoping to make gobs of money doing it.
gfilosa@keysnews.com
Two posts on Hangover Hospital's Facebook page:
OK!! Let's think about this for a minute!! Man on the moon(1970's) Cell phones, computers, cars that can park themselves,digital cameras(no more film to deal with) and finally in Key West,2015 a Hangover Hospital!!!! What the heck took so long for this to HAPPEN!!!?? My best drinking and partying days are behind me and now it happens!! Sometimes life can be cruel!!!
Thanksgiving Festivities Making BLACK FRIDAY Feel Like The Black Death?
IV Hangover Cures! FREE House/Hotel Calls!
Call (305) 330-1995 to make an appointment
www.hangoverkw.com
A huge Hangover Hospital shout out for the warm welcome our crew recieved at the Key West Business Guild Mixer! We can't thank you guys enough!
Next today,
a fun American terrorism Facebook thread started yesterday by a Key West comedian:
Moderate Muslim: Where Are All The Moderate White Christians Denouncing Planned Parenthood Shooting?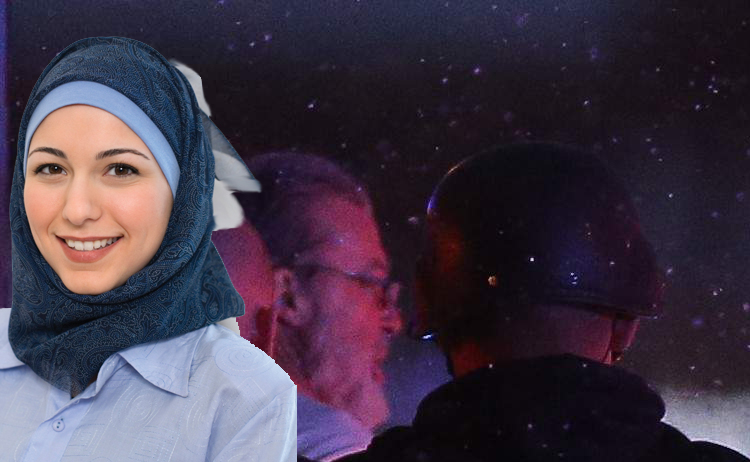 HIGHLAND, COLORADO — Anika Kaber is a 27-year-old resident of Colorado, and her town is not far from Colorado Springs — the scene of a deadly attack on a Planned Parenthood clinic there on Friday, November 27th, 2015. Kaber said she was "sickened" by the news of the shooting not far from her town, and that she was outraged that more moderate, white Christians haven't denounced the shooting as an act of terrorism, as so many demand of her whenever an act of terror is carried out in another part of the world under the banner of Islamic terrorism.
Though the exact motive of the alleged shooter, Robert Lewis Dear is still not clear enough for authorities to have made any comments on them as of yet, Kaber feels the shooter's target alone gives one a pretty good clue. Citing the recent videos put out by the Center for Medical Progress — a right-wing fundamentalist anti-abortion group that has been widely accused of doctoring, splicing, removing context and completely inventing it when necessary — Kaber feels that anti-abortion passions have been inflamed among those she calls "right-wing Christian radicals with gun collections" and that "no moderate or progressive Christian would attack the Planned Parenthood building like that."
"I just want to know why I have to get down on bended knee and ask for forgiveness from the entire western world," Kaber told our reporter, "every time some asshole who has twisted my religion up commits an act of violence, but whenever some delusional, white, gun toting religious fundamentalist shoots up a Planned Parenthood or a black church in South Carolina, it's immediately labeled the act of a lone wolf or someone clearly not indicative of Christianity as a whole?" Kaber said that kind of "built-in double standard" is why "this country still has a wink-wink and not approach to the Ku Klux Klan" but why she and her fellow Islamic Americans "have to be put through sixteen levels of screening" when traveling.
The rarity of Islamic terrorist attack on American soil, Kaber said, also leads to her ire over the reaction of white, Christian conservatives to things like the shooting in Colorado Springs. "I mean, I get it, 9/11 was terrible," Kaber said, "but what kind of idiot thinks we Muslims weren't burying our own victims that day? Do you think no Muslims died in the Twin Towers that day? We cried right along with every American that day. And the fact is that since that day far, far more Americans have been killed in domestic mass shooting events than have been killed in Islamic terrorist attacks. So why do they insist," she asked rhetorically, "on demanding that I apologize for the Paris attacks and specifically condemn those psychopaths, but they get to just put their hands up and slide-step six paces to the right away from this Planned Parenthood shooter?"
"I just want America to be the kind of country where I don't have to denounce assholes that have nothing to do with me," Kaber said as she was ending the interview, "and where other people don't have to fall on the sword for people they don't know. That's not American. That's not even common sense. We need to get back to the place where it's just presumed that good people condemn bad people, no matter what political or religious group they belong to. But until that day comes, yeah, I'm going to speak out every time a white, middle-aged, Christian fundamentalist goes on an anti-abortion killing spree and the same bastards who demand that I bow and scrape to them over the Paris attacks don't immediately condemn people of their own ilk. Sue me."
Copyright 2015 The Political Garbage Chute
Last today, American comic relief from a distant time:
sloanbashinsky@outloook.com
frequently alleged deranged mental person